Austin Business Networking For Professionals
June 13, 2017 @ 7:00 pm

-

9:00 pm

CDT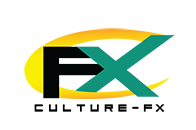 Looking to connect with the Top Business Professionals in Austin?
Looking for more leads and growth partners for your business? Have business and professional goals you want to achieve?
Try our Austin Business Networking Event by Culture-FX.
Reserve your spot Now!
Culture-FX is Austin's Premeire Networking Events Company and offers only the best face-to-face business networking events for professionals, executives, business owners and startup entrepreneurs.
Culture-FX Business Networking was created to give business owners and entrepreneurs a way to meet each other in Austin online and offline, connect, exchange idea and information, give and gain referrals, and network to build stronger businesses. Meet other professionals just like you in Austin looking to discuss current events, share experiences and to network with other people, interested in doing business and referring business in your area.
Each event attracts a diverse mix of professionals from a variety of industries and career levels and provides a relaxed atmosphere for professionals connect with other business owners and professionals. Meet 30-60 business owners, entrepreneurs, and business professionals in Austin all at one event. Attendees will be able to network and gain connections with other members of their business community. Culture-FX Events will without a doubt become one of the largest and fastest growing events in Austin. It all takes place in a fun atmosphere conducive to making connections.
You can also help us grow by spreading the word to people and friends that could benefit from our events. Come network with us and be our guest for our fast-paced  Austin Business Networking format that allows you to make vital business connections quickly. Seating is limited, so register today!
Admission:
$25 – the day before the event and at the door
Limited Seating: 40 Person Max, seats available until we sell out.
Have Questions? Email us: [email protected]
This event will be held at the The Park at the Domain Austin. There will be a one drink minimum that is not inclded in the price of the ticket.
Disclaimer about Late arrivals. Please arrive at/before check in time. If you arrive after event has started, we may not be able to guarantee your participation.
Check in for this event is at 7:00 pm followed by socializing and networking time.
Main event starts promptly at 7:30 pm.
Austin Friends Networking Event Format, Rules & Instructions:
Please Note: Absolutely No, MLM ( Multi-level marketers ), Insurance salesmen, Realtors, Tax Prepares, or anyone aggressively pitching their business. These occupations are NOT allowed to participate in our main Speed Networking event with other attendees; however, these occupations will be allowed to sponsor and attend the event through our Culture-FX Sponsor program. Limit 1 Primary event Sponsor per event. For more info about sponsoring our events or info about our policy, please contact us.
Instructions:
1. Please bring a stack of your business cards. How many? At least 40 is recommended.
2. Bring a 3×5 notecard and a pen. ( Don't worry if you forget or aren't able to find one, don't worry, please come anyway, we will provide these supplies for you when you arrive. )
3. On your Notecard write your pitch ( Who you are, what you do, how/why you do it )
4. On your Notecard write 3 things you have to offer ( these can be strengths, skills, talents, information, assets you wish to leverage )
5. On your Notecard write 2 things you're looking for at the event. ( This can be anything from, I'm looking for a co-founder for my business, to asking info such as where are all the best _____ in the city? )
You will then get a short period of time to deliver your pitch, mention what you're offering, and what you're looking for. You exchange business cards, then move on to meeting the next professional. You'll continue to repeat this process until you've met most everyone in the room.
Refund Policy
We highly encourage you to pre-pay. This reserves you a seat guaranteed, so your host can prepare your seat in advance and also be able to provide the best event possible for you each time! We want you to feel safe pre-paying and understand that events in your life pop up. If that happens, notify us at [email protected] to request a credit to a future event of a similar type. If you do not notify your host at least 24 hours prior to the event and/or do not attend, you forfeit your ticket.
No-Show Policy
If you make a standing reservation and do not attend, and you have already made a payment, but do not contact us 24 hours before the event, there will be no reimbursement if you do not attend.
Sponsorships:
Interested in becoming a sponsor for Culture-FX's Networking Events in Austin? It's pretty simple, contact us! [email protected]
Hosted by : www.Culture-FX.com
Sponsored by : www.AustinVisuals.com