Pub Crawl & Scavenger Hunt SHOTS, FOOD & PRIZES!
June 24, 2017 @ 11:30 am

-

6:00 pm

CDT
Pub Crawl & Scavenger Hunt! Free food, very cheap shots, drink specials, prizes, & more!
Come join us on Saturday June 24, 2017  for our 2nd annual Pub Crawl & Scavenger hunt of the year! If you're asking yourself, what is a pub crawl and scavenger hunt, let me tell ya! We have a group of 35-50 people come to a bar & we break into teams of 4-5. Each team will be given a scavenger hunt card with different tasks and challenges on it. Each challenge will be given a certain point value depending on how difficult. For example, taking a shot with your team would be 5 points, taking a picture with your whole team in a bathroom stall 10 points.
The team has the most points at the end of the pub crawl will win an AMAZING PRIZE! Tons of gift cards from the bars we go to, and tons of other goodies to start your summer off right!!
Feel free to attend this event with friends or roll in solo! We will be putting teams together raffle style, 2 girls and 2 guys on each team. If you attend with a friend, you can be on the same team.
**When: Saturday, June 24, 2017

Time: Check in will begin at 12:30pm. Please arrive at the first bar between 12:30pm-1pm so we can put together teams. If you are running late we can put you on a team, but it is best to be there between 12:30pm-1pm.
**Venue: Starting at Country Club, 3462 N Clark Street, Chicago. We will be at this venue from 1pm-1:50pm. The rest of the bars are listed below:
2:00pm-2:50pm: Sandlot, 3477 N Clark St

3:00pm-3:50pm: The Bar Celona, 3474 N Clark St 
4:00pm-4:50pm: Nola Pub, 3481 N Clark St,

5:00pm-6:00pm: The Irish oak, 3511 N Clark St
At about 5:30pm we will end the scavenger hunt & each team will turn in their scavenger hunt sheets to the host. Each team will have to document each challenge or task with a photo. A photo of each challenge will be required to earn points. Camera phone photos are fine. If you do not have a working camera or camera phone, let the host know so that you can be teamed up with someone who does have a camera.
Price: 
$8 Early Bird Special
$12 Pre-Event Ticket

$15 Cash or Card at the Door
What does my ticket include? very cheap shots and drink specials at every bar, reserved seating at every bar, and an AMAZING prize for the scavenger hunt winners!! All with an awesome group of people!
This event is a 21 and over , they will be checking ids at all of the Bars. Don't forget your this at home!!!
What if I am late? Everyone has a copy of where we will be and when. If you are running late check out Meetup or Eventbrite to see where we are. You can always meet us there. If you arrive too late we may not be able to add you to a scavenger hunt team, but you can still participate in the bar crawl.
What happens if I do not show, can I get a refund? We will only issue credit to future event request must be sent in 72 hours before the event. You ask why we paid the venues for food and shots & we also purchase prizes (the more people that sign up, the sweeter prize we buy). If you find out you can no longer attend you need to inform us at least 3 days prior to the event via email or you forfeit your ticket.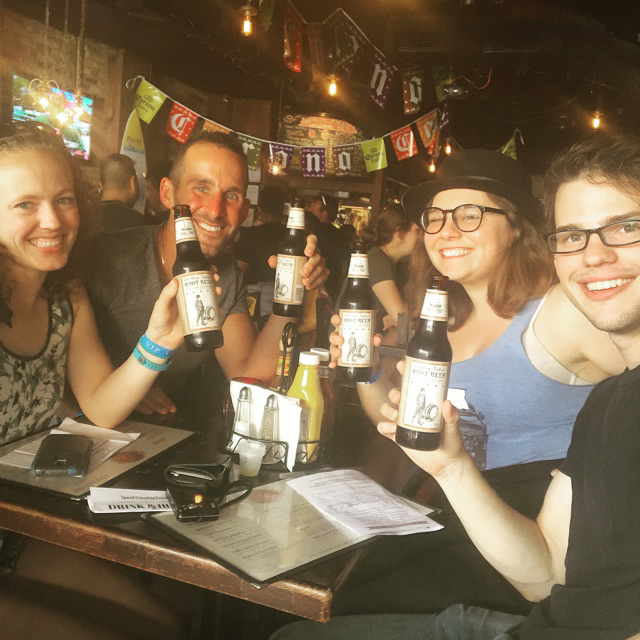 Event Host: Jonathan 
Contact Info: [email protected]
Contact Number: 312-219-5136

What to do when you arrive: Check in with Jonathan when you arrive (Male in mid-20s with glasses and brown hair) and he will give you a map and a blue wristband

Questions? Feel free to email me or text the host (contact information is above)