Speed friending / Friending Chicago style — Meet New People and Win Prizes! (20s-30s+)
May 19, 2017 @ 7:00 pm

-

9:00 pm

CDT
Want to meet friendly people efficiently and in a low-pressure, fun setting?
Come to Friending Chicago style, where you can quickly and easily meet great people who are also looking for friends.
What is Friending Chicago style you ask? It is set up just like speed dating, except here you meet EVERYONE at the event, not just the opposite sex. You NEVER get that chance at traditional mixers. You will be seated at a table with one other person and get 3-5 minutes of one on one time with them. When I ring the bell you will rotate to the next table and meet your new friend! At the end of the night you will meet 25+ potential new friends, professional connections, or romantic encounters.
Who is Friending Chicago style for? EVERYONE! Expanding your social and professional circle is always a good thing. We get a lot of people new to Chicago, looking to professionally network, and people that want to try something new! It is a very unique event that only we offer.
Additional details for this event are below, feel free to contact me if you have any questions. This is an event you need to try out! They are so much fun and you meet tons of great people.
"Thanks for hosting the event!! It was a great platform to meet and greet new people. All the strangers whom I saw at 7:30pm last night, turned out to be fabulous friends just in a matter of a couple of hours :). And all of them are so nice and passionate professionals in their respective careers. I am glad that I could make it and it was worth driving from the suburbs."
SaiGanesh C (Chicago IL)
Event Agenda:
7:00pm-7:30pm Check In and Pre-Rotation mixer with games
7:30pm-9:00pm The rotations begin. You will be paired with a partner, you chat with them for a few minutes, and then you rotate to meet a new partner and repeat.
9:00pm The friendships begin. This is where everyone exchange contact information, grab food/drinks at the bar or nearby with their new friends, and make future plans.
What do you get for your ticket price?
– Reserved area for this event
– Friending Chicago Main Event (Most members make up to 4 friends or professional connections from each of our events!)
– Post-Event Mixer
– Great Raffle Prizes!!
– Great drink specials for our group Available all night!
Ticket Prices :
$9 – !!EARLY BIRD SPECIAL!! Only for the first 10 people who sign up will get this price.
$14.00 – Pre-Event Ticket
$20.00  At the door —  Cash and cards will also be accepted at the door!
What to do when you arrive:  Walk straight to the back of the bar. Check in with Jonathan when you arrive (brown hair with glasses Male, mid 20s)
Raffle Prizes:
-A Gift Card for a Dinner For Two!!
-Gift Cards from Hidden Shamrock!!
-Friending Chicago Pass!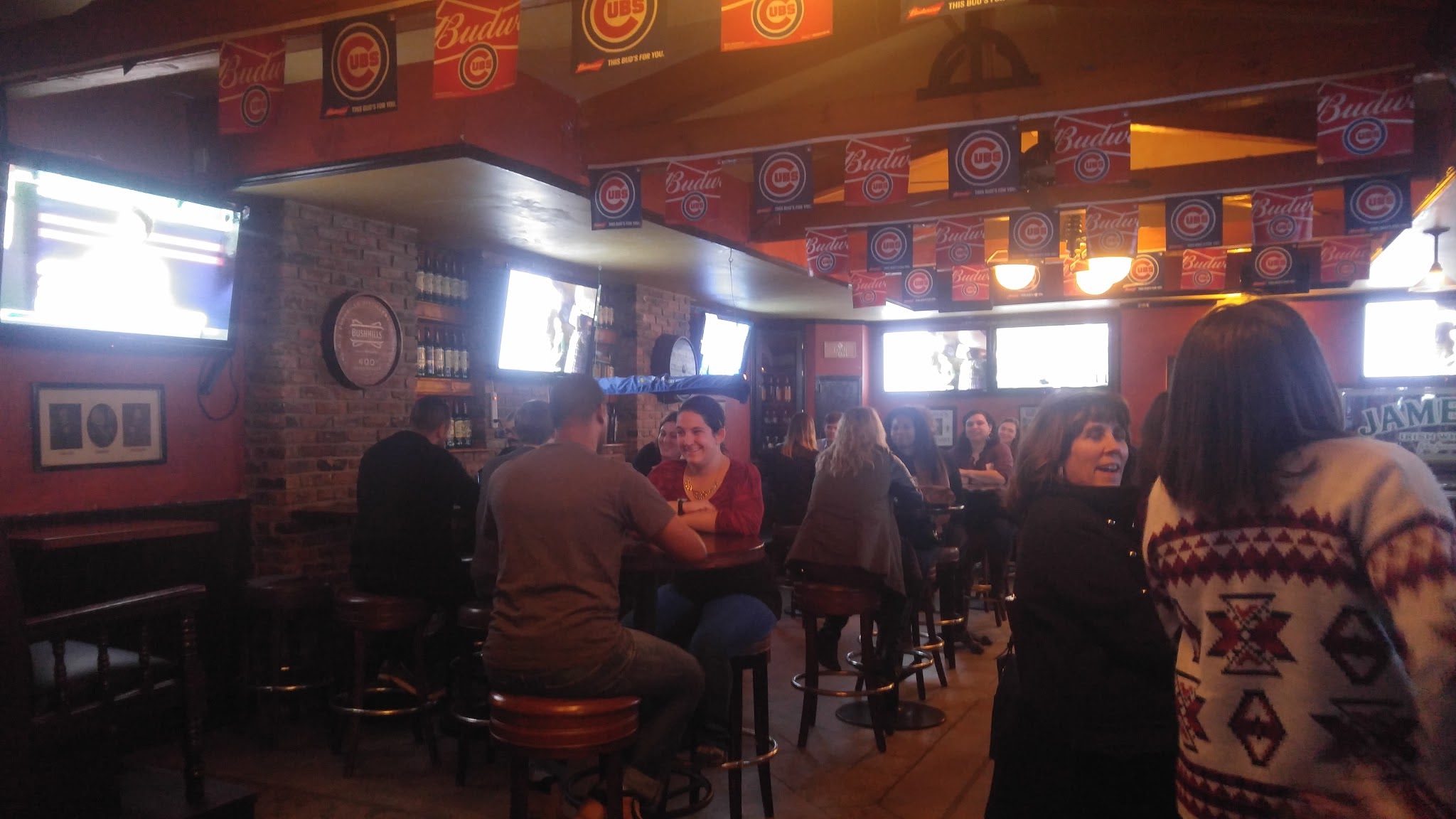 "Speed friending Chicago is a great way to get out and meet new people. I went to my first event alone and walked out of it with 6 new friends. There is no pressure or obligations at these events and you can be yourself without worrying about others judging you. The environment is very social and you will find that there are many people just like you eager to get to know you. Do not hesitate to attend one of these events if you'd like to try something new! "A hello could lead to a million things"
Mijo B (Chicago IL)
Bring the following to the event: Your ID if you want to drink and business cards to hand out to your new buddies!
** Our events are usually at venues that are 21 and up where there are usually ID checks. Remember to bring your ID too before you leave home!!
Event Host: Jonathan
Contact Info: [email protected]
Contact Number: 312-219-5136
Ticket Credit and No-Show Policy – Ticket purchases are non-refundable. However, we understand that life happens. If you have purchased a ticket and will be unable to attend the event, email your host or [email protected] at least 24 hours prior to the event and we will issue you a credit to a future event of a similar type. If you do not notify your host at least 24 hours prior to the event and/or do not attend, you forfeit your ticket.
Prepayment is highly encouraged. We work hard to create amazing events where attendees can make meaningful and lasting connections. Prepayment lessens the chance that an event is cancelled due to low ticket sales or that you will not be able to participate because an event sells out.
Our Guarantee: Have a blast or get your money back! These are the best events to find new friends, expand your social scene, check out a new venue, find some dates, and professionally network w/ other young professionals.